Tadeusz KAROLAK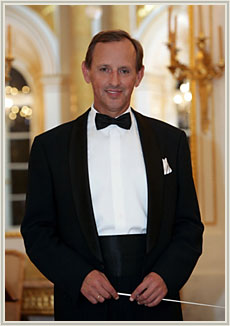 Born in 1954, Tadeusz Karolak studied conducting at the Fryderyk Chopin Academy of Music in Warsaw and musicology at Warsaw University. In the years 1982/83 he was assistant to Bohdan Wodiczko and conductor of the Academy of Music Symphony Orchestra. In 1981 he founded and led the Warsaw Music Society Orchestra.
Since 1983 Tadeusz Karolak has been a full-time conductor with the Warsaw Chamber Opera. His repertoire encompasses music from many eras: from Baroque, through Italian opera buffa, works by Mozart (including Die Zauberflöte, Le nozze di Figaro and Die Entführung aus dem Serail), to Polish music of the nineteenth century (Stanislaw Moniuszko's Halka) and twentieth century (the world premiere of Zbigniew Rudzinski's opera Antygona)
In 1999 he conducted the Polish premiere of Jacopo Peri's opera Euridice. In 2005 he led a concert performance of the opera Don Giovanni by Gioacchino Alberti, an Italian composer working to commission for King Stanislaus Augustus. He conducted in many philharmonic halls and also at numerous festivals, of both early and contemporary music.